Just 20 minutes by train from Stuttgart you find an old well preserved city Esslingen on the river Neckar. Why this is a dynamite place? Here you find more than 200 fachwerk houses dating from the 13th till 16th century. Narrow lanes, a place to stroll and explore. A place to discover wine pubs, old blatterd doors, new views round every corner and no tourists. Some hightlights…

I love Germany! Nature, shopping, bakery, historical and trendy places, castles. Germany has the most. My love for Germany is special. It was my first country which I visited on my own at the age of 18. That's why Germany is something unforgettable. Still I have much to explore.

My last trip was with my friend and I believe its a great weekend trip just 2.5 hours from Holland.

Since my friend had a shoe mission, this was rather a shopping weekend then a cultural one. Still we managed to combine both. This is what we did:
Powered by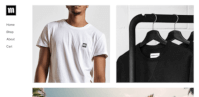 Create your own unique website with customizable templates.